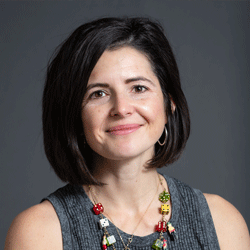 brand builder | creative human | visual storyteller 
I am Meg Fentzloff, a creative human who enjoys bringing out the best in brands, ideas, and people. Stimulated by ideas and energized by collaboration, my passion is to craft exceptional work, grow connections, and elevate internal teams' proficiency and culture. 
I have had the good fortune to be an educator in the classroom, advocate in my community, mother in the park, and a creative leader in a sea of talent. Each of these roles has kept me committed to being my best self — living my values. 
Growing up in a family of educators helped shape my understanding of personal responsibility. The arts were an ever-present inspiration from an early age, and creating with purpose paved the path for my career in design. For over a decade, as a principal of my own studio, I pursued multiple avenues to becoming a citizen designer — leveraging my diverse background and experiences to contribute in meaningful ways and actively care for my community.
Professionally I have partnered with clients in various industries and sectors, generating a blended portfolio of work. This diversity in projects and people helped me mature as a creative human while providing the flexibility to become a teacher, grow as an artist, enjoy mother nature, and be active in outreach.
Contracting along-side a 
fast-growing technology infrastructure startup
 looking to scale up offered an interesting proposition: to shape the foundation of a brand, which honored the creatives and craft in a technology space. As my role evolved, I decided to go in-house to build and lead a Brand Experience team. Together, we brought a global brand to life through inventive internal and external experiences, supporting its accelerated growth and vision while tending to a growing ecosystem comprised of internal and external partners, customers, and teams.
I am looking for new brands and people to partner with who are making a positive impact. Interested in connecting?
Drop me a note
.